Click for Noah Failauga Highlights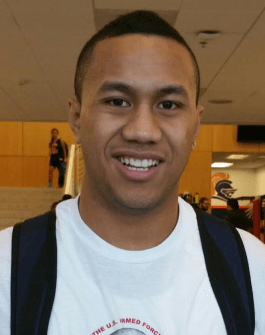 After helping lead Eastside Catholic to its second-straight 3A State Title, LB Noah Failauga has finally seen his first offer come in and more could be on the way.
"I just got my first offer the other day from San Jose State," Failauga told Northwest Elite Index. "Coach (Barry) Sacks was recruiting me down at New Mexico and then he got a job up at San Jose State and he showed the coaches there my film and they decided to offer me.
"I was pretty excited to get that first one, but I wasn't close to committing. I'm going to go down there on a visit at the end of the month (January 29th – 31st) and check it out and see what they have to offer."
In addition to his offer from the Spartans and the interest from the Lobos, Failauga has also been hearing from Montana and Montana State.
"A few schools have said they are still evaluating me and that they will be by this month to check in on me," Failauga noted. "I just want to see what other schools want to come in and offer me and see what my options are before I make a decision."
As a senior this past season, Failauga finished with 68 tackles, 4.5 tackles-for-loss, 1.5 sacks, two pass breakups and one forced fumble.
"I'm a middle linebacker and that's the position I feel the most comfortable in, but if a school sees me as an outside linebacker, I will play that too," Failauga said. "I am a run-stopper, but I can play sideline-to-sideline.
"I like to play fast and physical."
At just over six feet tall and weighing in at 230 pounds, Failauga has the skillset and leadership skills to be a real asset at the next level. He claims a 4.9 forty time, but when you watch his film, he plays much faster than that due to his outstanding instincts.
NEI will continue to keep tabs on Failauga as he gets closer to making his decision.