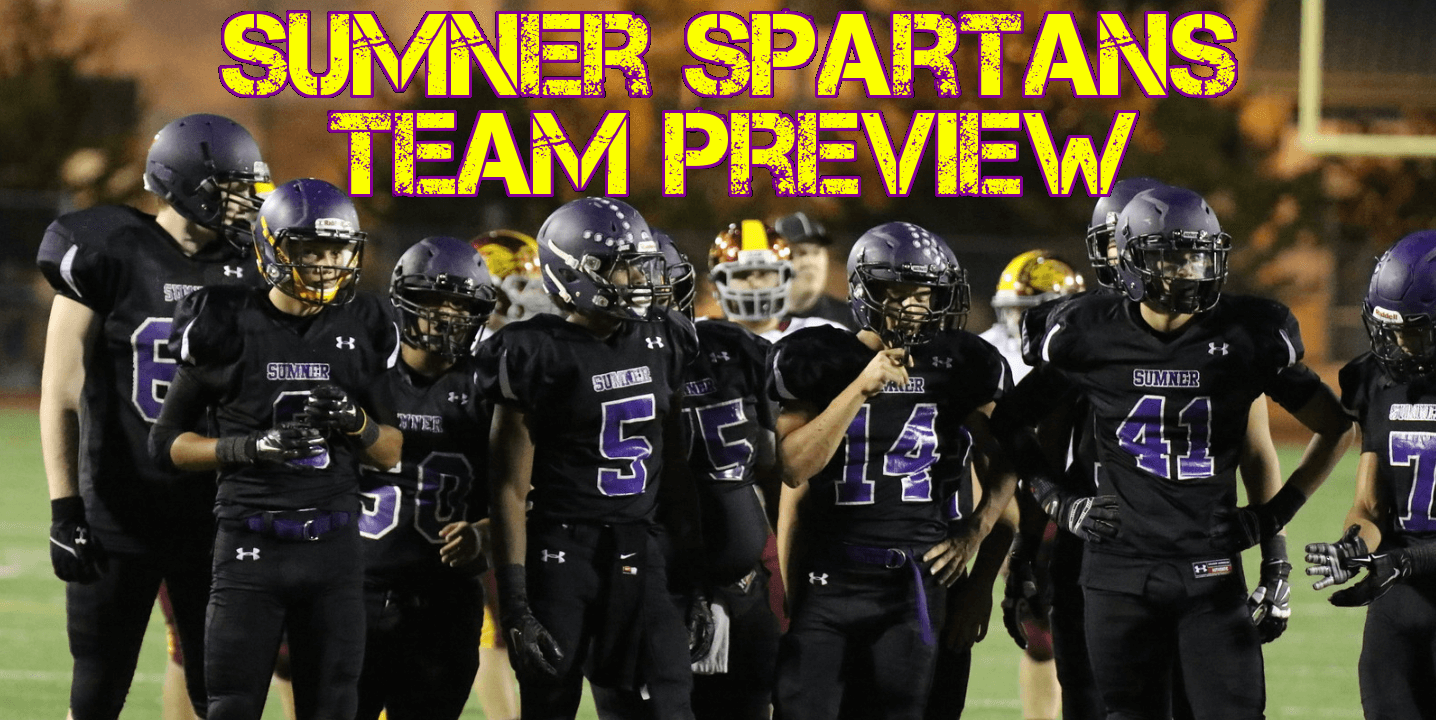 Key Players
RB/DB Connor Wedington (6'1″, 190, '17) – Wedington, a Washington commit, is a multi-purpose player, able to impact games on offense and defense. He's a dynamic runner who totaled over 1,500 yards rushing and scored 22 touchdowns on offense while totaling 18 tackles and four picks from his cornerback spot.
WR/DB Tre Weed (6'1″, 190, '18) – From a talent standpoint, there might not be a more versatile athlete in the state than Weed. He could line up at safety, corner, in the slot at wide receiver or in the backfield as a tailback. Weed is strong and quick and his football instincts are outstanding.
LB Ben Wilson (6'1″, 215, '18) – Wilson may be one of the most instinctive linebackers in the state. He's always around the ball. He runs really well, plays with a physicality you love in a middle linebacker and he's very smart.
QB Luke Ross (6'1″, 175, '18) – Ross won't blow you away with his physical attributes, but he's smart and he's an underrated passer. In early August he will participate in the prestigious Northwest 9 event.
OL Jacob Clark (6'3″, 210, '17) – A returning First Team All-League performer from last season, Clark is the cornerstone along the offensive line. He's the leader of what should be a very good unit this fall.
Overview
For nearly 20 years, Sumner head coach Keith Ross has worked to build the Spartans into a state title contender and, with their move to 4A this fall, he could realize that dream very soon.
Leading the offense for Sumner is Ross' son, Luke Ross (6'1″, 175, '18). He's a good athlete, able to keep plays alive with his legs and he makes good decisions with the ball, evidenced by his nearly 60% completion rate for over 1,000 yards with 12 touchdowns and just five picks.
Ross will have a lot of talent around him, both at receiver and in the backfield, so it will really be about him playing a "point guard" role and making sure the team stays focused and maximizes it's potential.
Mr. Everythings, Connor Wedington (6'1″, 190, '17) and Tre Weed (6'1″, 190, '18) make life pretty easy for the rest of the team as both are able to make plays on both sides of the ball and in several different ways.
Wedington is one of the top skill players in the state and he can do it all while Weed is versatile and able to line up just almost anywhere.
Cameron Waterman (5'7″, 165, '18) is a speedster who will give Wedington a blow on occassion while Tyson Rainwater (6'1″, 170, '17) is a receiver the coaches are counting on the stretch the field with his sub-4.5 speed.
At tight end, the Spartans will feature John Hopkins (6'2″, 225, '19) an underclassman who they are very excited about.
Jacob Clark (6'3″, 210, '17) leads the way along the offensive line, but Chase Skuza (6'6″, 280, '17) and Seth Carnahan (6'7″, 260, '17) are bookend tackles who could be the best tandem in the state.
Along the defensive line, Logan Mayer (6'2″, 260, '18) can play all four spots and he makes things very difficult for opposing offenses.
The linebackers could be the deepest group on the team with Ben Wilson (6'1″, 215, '18) leading the way.
He'll be joined by Ian Pudney (5'10", 180, '17) inside, while Waterman and Weed will get reps at outside linebacker.
In the secondary, Wedington and Rainwater have the cornerback spots wrapped up while free safety Skyler Sandretzky (5'11", 170, '17) will be entering his third year as a starter in the deep patrol.
The Bottom Line: Ross and his staff have done a great job of building up the talent and depth in the program. No longer are they just relying on one player to get them wins. They have a big offensive line and a stout, physical defense that makes offenses pay the price. Could a championship run be in the works? They'll need to battle another state title contender, fellow SPSL member Graham Kapowsin, for that right, but Ross has the team that could do it.
Key Games
@ Bonney Lake (9/2)
Vs. Graham Kapowsin (9/23)
@ Bellarmine Prep (10/14)