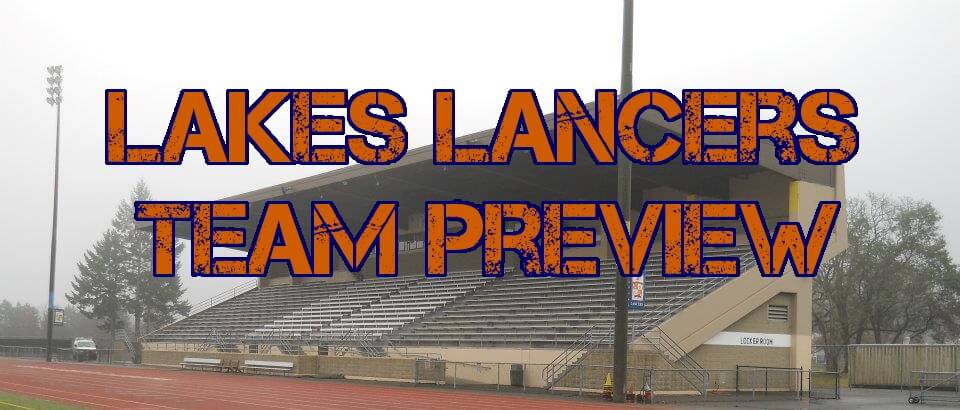 Key Players
LB/TE Cale Lindsay (6'2″, 240, '17) – Lindsay is the consummate professional when it comes to playing linebacker. He's smart, he's got great instincts and he's physical. He moves around a little bit, playing some outside linebacker as well, so offenses have to really be aware of where he's at before every snap.
DE Xavier Banner (6'1″, 220, '17) – Banner had a solid junior season, but the switch sure seemed to come on full force this spring as he showed very well at the Nike Regional Combine, using a quick first step and relentless style to win most of his one-on-ones.
OL/DL Matt Gotel (6'2″, 280, '17) – Gotel showed up as a freshman weighing 360 pounds, but through hard work and eating right, he's slimmed down to a rock solid 280 pounds. The coaches love his relentless, "can-do" attitude and he was unblockable during the spring.
DB/WR Dedrian Milligan (6'0″, 200, '17) – Milligan's main contributions will be on defense where he'll be tasked with locking down one side of the field, but don't sleep on him as a playmaker out of the slot where the Lancers like to use his natural running abilities.
RB Melvin Miller (510″, 190, '17) – Miller missed seven games last season due to a leg injury, but he's back and poised for a big senior season. The talented senior can almost literally fly and the second he touches the ball, he's a threat to go the distance.
Overview
Typically, the Lancers are one of the most-talented programs in the state and this year they have plenty of speed and athleticism to take them back to the state playoffs.
Head coach Dave Miller and his staff will have their work cut out for them in replacing quarterback Jaiave Magalei who had one of the best seasons ever for a quarterback at Lakes, throwing for nearly 2,800 yards with 28 touchdowns and just four picks while leading Lakes to a 10-3 record and the state semifinals.
Junior Jaylen Antoine (6'2″, 185, '18) is a guy who can make plays with his legs if necessary, but he's more of a drop-back passer who likes to distribute the ball.
Battling him will be Cody Roe (6'2″, 180, '18), another junior who transferred in after starting as sophomore at Killeen High School in Texas. He's one of the fastest players on the team and he can run, but the coaches have also been wowed by his abilities as a passer.
Whichever junior takes the reigns of the offense, he'll have senior tailback Melvin Miller (510″, 190, '17) to hand it off to and that should allow them to ease their way into things.
Miller has the ability to go the distance from any point on the field and, after putting on 15 pounds of muscle this offseason, he should be ready to take on the workload in leading the Lakes ground game.
Mick Johnson (5'10", 180, '18) is the heir apparent to Miller and he'll get a handful of touches each game as well.
Along the offensive line, the Lancers have size and athleticism in abundance.
Hector Jasso (6'3″, 300, '18) is a big, physical offensive lineman who started every game as a sophomore.
He'll be counted on to be one of the leaders up front along with Matt Gotel (6'2″, 280, '17), a senior who will play both ways.
The receivers are led by Dedrian Milligan (6'0″, 200, '17) and Che Rogers (5'11", 175, '18) and Cale Lindsay (6'2″, 240, '17) will get reps at tight end.
The Lancers' defensive line could be one of the most formidable in the state with Gotel and Jasso at two of the spots and Xavier Banner (6'1″, 220, '17) coming off the edge.
While Jasso and Gotel will be expected to hold strong against the run, Banner's biggest contribution will be as the edge-rusher in their scheme. It's not out of the realm of possibility for Banner to total 15 sacks this season with his quick first step and non-stop motor.
Lindsay leads the linebackers, making all of the calls and he also sets the tone with his physical style of play.
Also worth keeping an eye on is Jakai Cavness (5'11", 210, '17). He's a senior who will be starting for the first time, but he saw lots of playing time as a junior last season.
The secondary has lots of speed and playmakers, led by Milligan who has outstanding ball skills.
Rogers will handle the other corner spot while Roe and C.J. Copper (6'0″, 185, '18), a rising junior, will handle safety duties.
The Bottom Line: Last year, the Lancers had the unfortunate opportunity to play Eastside Catholic in the state semifinals, losing 49-21 to the eventual state champs. Miller is a good coach and, as long as his team can figure out the quarterback situation early on, they should be able to make it back to the state semifinals again with the opportunity to put a stop to EC's two-year reign as the 3A state champions. They have the talent to do it, but they need to put it all together and to stay healthy for that to be realized.
Key Games
@ Bellarmine Prep (9/9)
@ Lincoln (9/23)
Vs. Stadium (10/21)