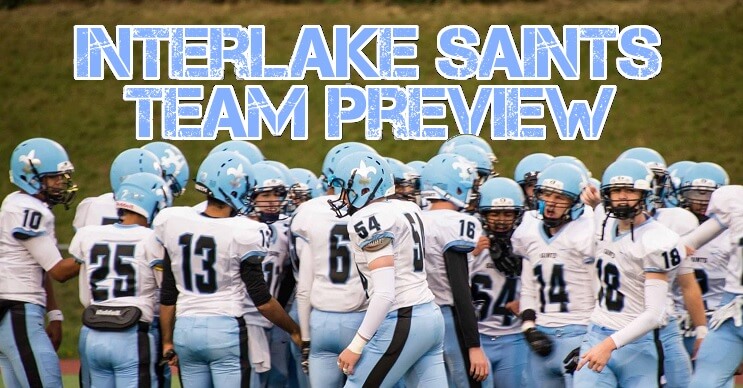 Key Players
QB Duncan Varela (6'0″, 195, '17) – Varela put up solid numbers as a junior last season and he is the unquestioned leader of the team. He's got a good arm, can make plays with his legs and he's determined to get his team to the post-season.
WR/DB Naoki Harmer (5'10", 165, '17) – Harmer is electric with the ball in his hands. He'll be one of the main threats offensively, from a number of positions, but mostly as a wideout, and he blew the coaches away with his abilities on the defensive side of the ball this spring as well.
DB/RB Zenon Moses (5'9″, 165, '17) – While he may not be very big, Moses is a big-hitter in the secondary and he can go up and get the ball. Moses will also get some reps at tailback, but defense is where his bread is buttered.
OL/DE Corban Lawlor (6'1″, 210, '18) – The coaches love Lawlor's attitude. He's a grinder, getting the job done no matter what his opponent brings to the table. The junior holds down the left tackle spot on offense while manning one of the end positions along the front four on defense.
RB/CB Bryce Hardy (5'11", 170, '17) – Hardy is the fastest player on the team and he can be a playmaker on either side. The coaches have been excited about his potential since getting a look at him in the spring.
Overview
With Dave Myers' move to Spokane, former Issaquah assistant Brian Hartline takes over as head coach and he's definitely got some tools to work with, but there are some challenges as well.
On the positive side, senior quarterback Duncan Varela (6'0″, 195, '17) is poised for a big season after putting up solid numbers as a junior — 60% completions for 1,589 yards passing with 19 touchdowns and eight interceptions.
While he can definitely make plays with his legs — Varela led the team with nearly 800 yards and eight scores on the ground — the senior is better when he scans the field and distributes the ball to his playmakers.
When he drops back, Varela will have Naoki Harmer (5'10", 165, '17), Myles Chandler (6'0″, 200, '19) and Dylan Riel (6'0, 195, '17) as targets.
Harmer is an explosive playmaker that the coaches want to figure out different ways to get the ball into his hands while Riel is tough and strong and can go up and snatch the ball out of the air.
Chandler is still pretty young, but the staff loves his toughness and feel he's got a great upside.
The tailback position will be a two-headed monster this fall with Bryce Hardy (5'11", 170, '17) and Zenon Moses (5'9″, 165, '17) getting most of the carries.
The offensive line is small, so the coaches will have to figure out different ways of putting them in spots to succeed.
Corban Lawlor (6'1″, 210, '18) plays left tackle and he's their best returning offensive linemen.
At center, Paul Cemarka (6'0″, 190, '18) returns as the starter in the pivot while Ram Anam (6'0″, 180, '17) will hold down the right tackle spot.
When they take the field defensively, the Saints with line up with Lawlor and Myles along the defensive front and they will feature a rising sophomore, Ethan Feaster (5'10, 240, '19) inside over the nose.
Lawlor and Chandler are two of the toughest players in Kingco and the coaches feel that Feaster could be really good before he finishes up his career in a couple of years.
The linebacking corps is fast and aggressive.
They are led by Riel, Lucas Varela (5'9″, 180, '18) and Blake Hall (5'10", 165, '19).
The secondary could be one of the strongest units on the team with Harmer and Moses holding down the corner spots and Hardy and Austin Hourn (5'6″, 160, '19) at the safety spots.
Also keep an eye on Nguyen Huynh (5'8″, 130, '18) and Jonathan Nguyen (5'4″, 140, '19). Neither are very big, but both are very aggressive and the coaches think they can be key backups in what is a deep secondary.
The Bottom Line: The Saints finished 5-5 last season, but they had just one Kingco win, so the hope is that they can improve on that stat right off the bat. Helping matters is that they return an experienced quarterback in Varela who is looking to go out on a high note and they have some playmakers that can definitely make things hard on defenses. In the Kingco 3A things won't be easy, but Hartline and his staff feel like they have enough talent to get into the playoffs if things break their way and you never know what can happen once you get to the post-season.
Key Games
@ Lake Washington (10/14)
Vs. Juanita (10/21)
Vs. Redmond (10/28)