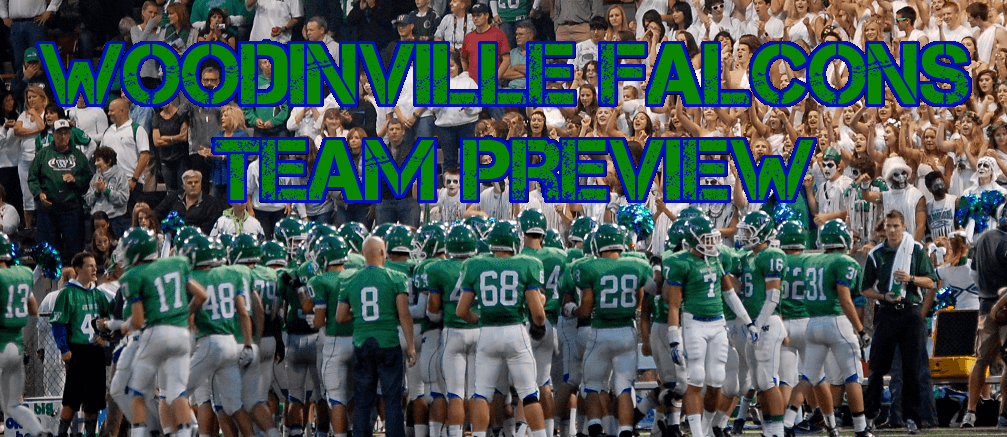 Key Players
RB/S Mack Minnehan (6'0″, 185, '17) – An All-Kingco performer as a junior, Minnehan is a big-time talent on both sides of the ball. He'll be asked to take a majority of the carries at tailback, but it'll be on defense where he can really shine as he led the league in picks last season (seven) even though he missed four games in the middle of the season due to an injury.
CB Peyton Chester (6'0″, 165, '17) – Chester is another returning All-Kingco player as he was a lock-down corner for Falcons last season. He's tasked weekly with matching up against the opposition's best wideout and following him all over the field.
WR Michael Roth (6'5″, 185, '17) – Roth is a huge receiver with a great catch-radius who is a big-time weapon in the redzone. He led Woodinville with 31 receptions for 488 yards and 10 scores as a junior.
WR/S Nash Fouch (6'3″, 180, '18) – Fouch has garnered a lot of this offseason after he performed well as sophomore totaling 37 tackles. This fall, he's start at receiver and safety and he'll be counted on to make plays at both spots.
LB Ben Metsker (6'1″, 190, '17) – Metsker played outside as a junior last season, but this year he'll make the move inside the WIL spot that is the featured defensive position on the squad. He's fast, aggressive and smart and the coaches feel like he could be poised for a huge senior campaign.
Overview
The Falcons return 10 starters (3 offense/7 defense) from last year's 7-5 squad and if they can find quality replacements for three very important departures, this could be a special season for head coach Wayne Maxwell's squad.
Finding someone to take over for the graduated Nick Fouch at quarterback was priority number one for Maxwell and his staff this spring and they believe they've found it in Cedar Park Christian transfer Jaden Sheffey (6'1″, 172, '18).
"He picked up the offense pretty quickly and I think he's going to have a good year for us," Maxwell said. "He's a good passer and he can make some plays with his legs, but he'll be able to run our offense pretty well and that will really help us be a diverse team when we have the ball."
Mack Minnehan (6'0″, 185, '17) will take the bulk of the carries at tailback and he's an explosive runner with the ability to make guys miss in space.
Also getting reps will be Derek Hamer (5'7″, 185, '17), a change-of-pace runner who can catch out of the backfield.
When Sheffey drops back to pass, he'll have two of the bigger wideouts in the state in Michael Roth (6'5″, 185, '17) and Nash Fouch (6'3″, 180, '18).
Both have outstanding catch-radius' and Roth is a tough matchup for any defender in the redzone.
Joining them will be speed merchant Brett Accimus (6'0″, 195, '18) and Jared Eisenbarth (6'0″, 185, '18) who will line up at both tight end and wide receiver.
Along the offensive line, the Falcons lost four of their five starters, including Duke Clinch who will be playing for Washington this fall, so there is a bit of uncertainty, but there are some talented youngsters who have the coaches excited.
With the leadership void along the offensive line, left guard Derek Beers (6'1″, 270, '17), the only returning starter, will be the man everyone looks to.
Joining him will be three promising juniors — center Saedd Haddad (6'1″, 239, '18), left tackle Cade Beresford (6'6″, 225, '18) and right guard Nick Hastings (6'4″, 265, '18).
Hastings is a mauler while Beresford and Haddad are both solid technicians who have some versatility and athleticism.
Woodinville led the Kingco in overall defense last season and seven starters return, so there shouldn't be much of a drop off if there is one at all.
Up front, defensive end Jake Kim (5'11", 195, 17) is the returning sack king of the conference. He flies off the edge and is a tough matchup for even the most athletic offensive linemen.
Joining him will be nose tackle Quinn Shreyer (6'2″, 220, '18) who the coaches feel could wind up being a stalwart inside this season.
At linebacker, Ben Metsker (6'1″, 190, '17) takes over for the departed Dylan Axelson, who is headed to Wazzu, and he'll be expected to put up big numbers from the weak inside linebacker spot.
The MIK linebacker spot will be handled by Andy Lau (5'10", 185, '18) who the coaches love as a tough, hard-nosed run-stopper.
The secondary is led by Minnehan and Fouch and they could be the best safety tandem in the state.
At corner, Peyton Chester (6'0″, 165, '17), an All-Kingco performer last year, returns while Seth Pregler (5'11", 160, '18) will handle things on the other side.
The Bottom Line: Maxwell has assembled a good staff and they look poised for a big season this fall. As long as Sheffey lives up to expectations and the youngsters along the offensive line play up to their potential, Woodinville could be the darkhorse to win the state 4A championship. At the very least, with their defense and the talent they have at the offensive skill positions, the Falcons should be able to make a deep run in the state playoffs this fall.
Key Games
@ Bothell (9/23)
@ Issaquah (10/7)
vs. Skyline (10/21)