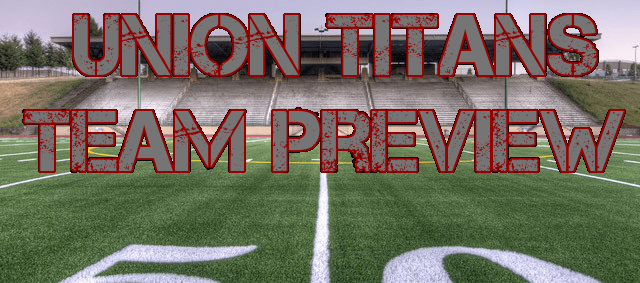 Key Players
WR/DB Keithen Shepard (5'10", 170, '17) – Shepard, a three-year starter, will be a big part of both the offense and defense. He's a team leader and a captain and he's going to play multiple roles this season.
OL/DL J.R. Finch (6'2″, 290, '17) – Finch is dominant on both sides of the ball. He really gets after guys and is a leader along both lines.
RB Jojo Siofele (5'9″, 190, '19) – Only a sophomore, the coaches are excited about the future for Siofele who is tough as nails and started as a freshman.
TE/OLB Kai Gamble (6'2″, 220, '17) – Gamble will start on both sides, but it'll be on the defensive side of the ball where he'll make his mark with his abilities to get after the quarterback, but with the length and strength to hold the edge and be tough on teams trying to run outside.
LB Adrian Andrade (5'10", 190, '17) – Andrade is just a solid football player. He struggled with injuries as a junior, so the coaches expect him to really have a breakout season this fall as a senior. He's smart and fast, so he can make plays from sideline-to-sideline.
Overview
It's been a few years, but Union used to be one of the most-feared programs in the state.
They played a hard-nosed, physical style of football that punished opponents even when they lost.
First year head coach Rory Rosenbach, who built up the Glacier Peak program from ground zero, takes over and he's got plenty of talent to call on, so it will be interesting how they adapt to his spread-option offense.
In Rosenbach's scheme, the trigger man for the attack, the quarterback, is the key and there will be a battle in camp to see who gets the nod.
The top two candidates for the starting gig are Lincoln Victor (5'8″, 165. '19) and Nehru Faalevao (6'4, 205, '17).
Faalevao is an outstanding athlete with the ability to make plays with his legs as well as his arms while Victor is more of a "point guard", but the coaches love his high Football I.Q. and they think he can be a real playmaker when he finally gets the chance.
Running back Jojo Siofele (5'9″, 190, '19) is only a sophomore, but he's already one of the top runners in the Greater St. Helens League. He's tough, has very good vision and he has a nose for the endzone — he scored 10 touchdowns as a freshman last season.
The receivers will get a lot of balls thrown their way and the top two playmakers at the position — Keithen Shepard (5'10", 170, '17) and Kai Gamble (6'2″, 220, '17) — should be able to put up some big numbers.
Gamble was more of a traditional tight end last season, but in the new offense, he'll be flexed-out much more and Shepard is a kid who has deceptive speed and showed the ability to get open during he spring.
Along the offensive line, J.R. Finch (6'2″, 290, '17) is the rock at right tackle. He'll dominate the guy across from him on a down-to-down basis and he sets the tone for the rest of the line.
Faufau Faalevao (6'1″, 280, '19) will handle the left tackle spot while John Archer (6'5″, 295, '17), who has had an outstanding offseason, is being tabbed to take over at center.
The defensive line has quite a bit of size and experience.
Finch leads the way from his defensive tackle position while Aiden Nellor (6'4″, 220, '18) is a budding star at defensive end.
Senior Chris Green (5'10", 285, '17) is a run-stopping specialist at nose tackle.
Shepard and Gamble will be the stand-up, pass-rushing specialists at linebacker while Adrian Andrade (5'10", 190, '17) will be the middle linebacker and Tommy Strassenberg (5'8″, 175, '17) will be tasked with the other inside spot after missing most of his junior year with an elbow injury.
The secondary will feature Faalevao at one of the corner spots and Siofele at safety.
The other safety spot will be manned by Abe Smith (6'0″, 180, '17) after he played linebacker last season.
The Bottom Line: Rosenbach inherits a team that has the talent to get back to the playoffs and that definitely has to be the goal in his first season, but with just two spots and four legit playoff contenders, it's going to be tough. More than anything, Rosenbach and his staff need to re-establish that winning attitude in the program. Once that happens, Union has the talent and resources to be a juggernaut for the foreseeable future.
Key Games
@ Battleground (10/14)
vs. Camas (10/21)
vs. Skyview (10/28)