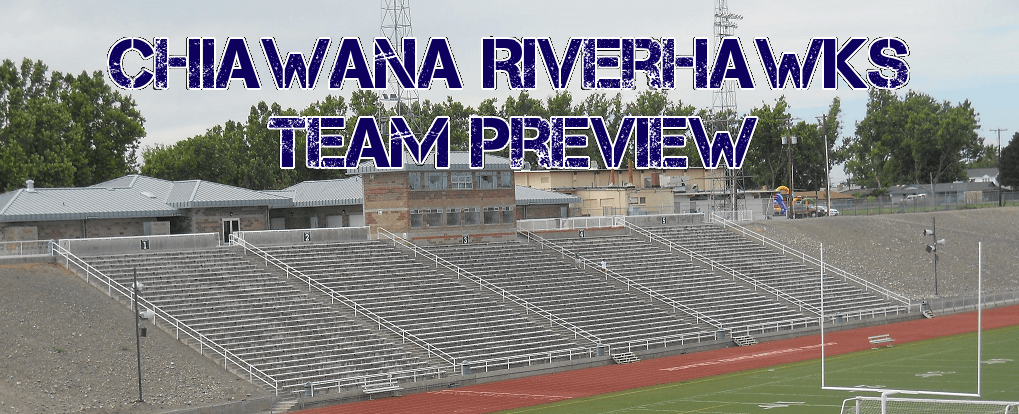 Key Players
LB/RB Caleb Weber (6'2″, 227, '17) – Weber is a throwback type player. He's a bruising runner on offense and a hard-hitting linebacker that flies around on defense.
QB Troy Simpkins (5'10", 170, '17) – Simpkins isn't very big, but he is a solid drop-back passer with outstanding leadership skills. The senior can make plays with his legs too, so defenses need to prepare for that as well.
WR/DB Trent Simpkins (5'9″, 185, '17) – He is the main receiver for the Riverhawks and he'll be counted on to have a big senior season. He's great at finding the openings in zone coverage, but he's also got enough speed to beat you deep if you aren't paying attention.
RB/LB Andrew Vargas (5'9″, 205, '17) – Vargas will share duties at tailback with Weber, but he's a dynamic runner who could get over 1,000 yards if given the carries. He's strong in-between the tackles, but he's at his best getting to the second and third level of the defense and making guys miss in space.
OL/DL Anthony Reisch (6'3″, 280, '17) – The clear leader on the offensive line, Reisch is a mauler who plays with a nasty streak. He sets the tone up front for the Riverhawks.
Overview
Chiawana head coach Steve Graf has seen it all in his 20+ years as a head coach in the state of Washington and the Riverhawks have a lot of talent returning from a team that finished the 2015 season with a 6-4 record.
The quarterback spot will be handled by senior Troy Simpkins (5'10", 170, '17).
He's not very big, but he models his game after Seattle Seahawks quarterback Russell Wilson using his ability to throw the ball down the field while also pull it down and make plays with his legs.
When they want to run the ball, the Riverhawks will turn to Andrew Vargas (5'9″, 205, '17) and Caleb Weber (6'2″, 227, '17), but bruising runners that will punish opposing defenses.
Vargas rushed for over 2,000 yards as a junior last season. Since Weber will likely get his share of touches too, Vargas might not put up the same type of numbers, but he'll be fresher at the end of the season for a playoff run.
Paving the way for what could be one of the best ground attacks in the state will be an experienced offensive line that is led by senior left guard Anthony Reisch (6'3″, 280, '17).
Reisch is one of four returning starters and he sets the tone up front with his physical style of play.
The other returning starters are Ford Powers (6'1″, 205, '18) at center, tackle Josh Alvarez (6'4″, 260, '18) and Julian Benitez (6'0″, 225, '18) at guard.
Junior tackle Joey Aikala (6'5″, 300, '18) is the only new face along the offensive line, but he might have the biggest upside of the bunch.
When Simpkins drops back to pass, he'll have his twin brother Trent Simpkins (5'9″, 185, '17), the leader of the receiver group, to throw to in addition to Henry Carrasco (6'0″, 165, '17), a downfield threat, who had a solid junior season.
When Chiawana takes the field defensively, there will be some familiar faces on that side of the ball.
Alvarez and Reisch are two of the starters up front and they are joined by Wyatt Beaton (6'1″, 210, '17) who is strong against the run.
The two hybrid linebackers are Anthony Liudahl (5'11", 180, '18) and Mitchel Kroner (6'2″, 225, '17). They will be counted on to get pressure on the quarterback off the edges.
The lone linebacker in the Chiawana defensive scheme is Weber. He's allowed to freelance and make plays using his outstanding instincts and sure-tackling skills.
In the secondary, Trent Simpkins and Kai Ramos (6'0″, 180, '17) will handle the cornerback duties while Carrasco will play one of the two safety spots.
The Bottom Line: Graf is one of the top coaches in the state and he's got a great defense and an experienced offensive line with a lot of size and athleticism. If Vargas can approach the type of productivity he had as a junior and the defense can hold strong like we think they can, the Riverhawks could make some serious noise in the state playoffs and it's not out of the realm of possibility that they could wind up playing for the state title in early December.
Key Games
vs. Kamiakin (9/16)
@ Pasco (10/14)
vs. Richland (10/21)